June 21, 2019
If this were a dear diary note, I would have to start off with my apologies. However, it's a blog. So let me get you up to date since my last post:
-Last fall, I finally convinced husband that it was time to sell our house. We received a full price offer the first day! Except, the buyer bailed. Boo-hiss-waa. Lookers and praisers came, but no more offers. We took the house off the market until spring.
-Spring. Yay! Spring in Colorado is a coy, cantankerous, sexy, sought after holy grail of a season. Which means it snows, hails, rains and generally evades us. We went to Florida late winter to avoid the yearly disappointment; the same place we fell in love with last year. It was for vacation; we planned a month or so. Meanwhile, Bobby insists that we consider moving there. I insist that we move north. Just when I am sure Spirit is leading me to Berthoud/Loveland, CO we find a FSBO and decide to make an offer.
-…on a house. IN FLORIDA! I have heard so many remarks: Why Florida? What are you thinking? It's hot there. It's humid. There are too many people. We closed on June 13th. Why… I guess you could say because the trees spoke to me. And the water, oh yes… the water.
Homosassa River
The background:
In 2018 we happened (lol…) upon some breath-taking spring fed water. After a maze of trailer parks (Bobby says, "THEY'RE RV RESORTS!") where we pulled our one-hundred and fifty square foot aluminum home, we landed on the Chassahowitzka River. The first sign I am at the right place: I can immediately say the name. And after seeing it once, spell it. Also: Homosassa, Weeki Watchi, Suwannee, Rainbow (tough one, but I threw it in for pride month), Withlacoochee and Crystal River. These are secret places, friends. Don't tell everybody.  ; ))
We thought we would be on the Gulf, or a tidal river. We weren't led to the big water; we were escorted precisely to a lake front home. The contract business was a bit squirrelly with it being a FSBO, but our realtor squared everything away. We flew home after two months of living the high life in our teeny-tiny-home.
Packing, boxing, selling, storing. I am in a daily state of surrender. Our CO home has not sold, yet. I know that it will. I feel myself on a new trajectory and it feels perfect.
If we have chatted, then you know I packed my studio for staging. My paints and artist tools are in storage (frightening!). I continued working until we went on vacation, then returned to do only phone sessions. I sold my chairs. The desk is supposed to be picked up today. Our house is nearly empty. And I am letting go of more and more of twenty-six years of accumulation.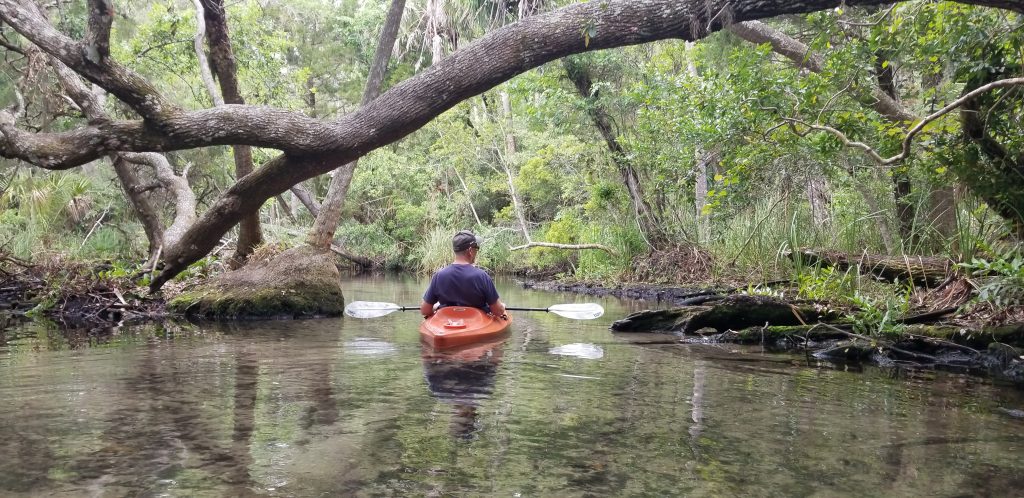 Everything changes now. Almost. I am still the same person. I will still work and miss all of you like crazy. I will return to see my two CO based kids and 3.67 grandkids. (One is due in August!!!) Possibly, I will borrow an office and do some in-person work on the Front Range.
I have so much more to share. The signs, the calling of the water and Maggie the tree. I feel such gratitude for my circle of life here in CO, including you. Thank you for reading this. I ask for you to be blessed today, that your road stay clear of obstacles, smooth and joyous.
With HUGE, enormous, fill-me-up gratitude,
Holly
Please follow and like us: